Bhutan – The Land of Happiness
For years I have been waiting to land in to Bhutan and finally that dream came true this year. Bhutan is a small Himalayan kingdom known for its breathtaking landscapes, unique culture, happy people, majestic monasteries and fluttering flags. Bhutan is called 'The Land of Happiness' and yes it is truly one of the happiest countries in the world where Gross National Happiness is more important than Gross National Product.
Happiness is serious business in Bhutan. So serious, that they've even established a Gross National Happiness (GNH) Commission. GNH Commission, which ensures that everything the country does, should contribute to the overall well-being and happiness of its people. The pursuit of GNH is also enshrined in the country's constitution. The GNH index is based on four pillars – cultural preservation, environment protection, good governance and sustainable socio-economic development.
Currently Bhutan has 71% forest cover and a minimum of 60% percent of Bhutan's total land shall be maintained under forest cover for all time. This minimum 60 % forest cover commitment is now enshrined in its constitution. This is to protect their wildlife, environment and natural resources.
Their focus on environmental protection is so committed that Bhutan is the world's only carbon negative country.
Now let me take you to a virtual journey through Bhutan which I visited this early June. Here is my day to day itinerary and experience that I am so happy to share with you.
Paro – Thimphu – Punakha – Phobjikha Valley – Paro
Day 01: I arrived at Paro International Airport in the afternoon and the temperature was around 20 degrees Celsius which was half the temperature in Delhi. As soon as I disembarked from plane my jaw dropped when I saw airstrip with one plane standing in front of me surrounded by majestic views of mountains. This is one of the most beautiful Airports I had ever seen. Paro Airport is among the world's top ten dangerous Airports in the world.
Once I came out of Airport I was welcomed by my driver cum guide Lotay. We drove straight to Thimphu city passing though dense forests, rice terraces and verdant mountains. I reached Thimphu around 1600 hrs and it was time to check in to my Hotel Tashi Yoedling. It was a small yet wonderful Hotel with view of King's Memorial Chorten right in front of it. This Chorten was built in the memory of Third King of Bhutan.
Later in the evening I with my guide decided to stroll in city centre and finished our day with drinks in a roadside restaurant. There are numerous restaurants cum bars that one can enjoy while in Thimphu. The greatest part of it is the liquor rates are reasonable and not as pricey as one will get in Hotels.
Day 02: This morning after a nice breakfast it was time for full day Thimphu sightseeing. I started my full day sightseeing with visit to Buddha Point – the statue of Buddha which is 169 feet located atop a hill in Thimphu. It was windy and Buddha was peacefully placed in the mountains away from the hustle and bustle of the city closely watching the world. Then it was time to visit Takin Preserve to see the national animal of Bhutan. Unfortunately there were only few Takins left because of deaths of most of Takins few months ago. Although I fully enjoyed walking into the Preserve with views of dense forest and landscapes.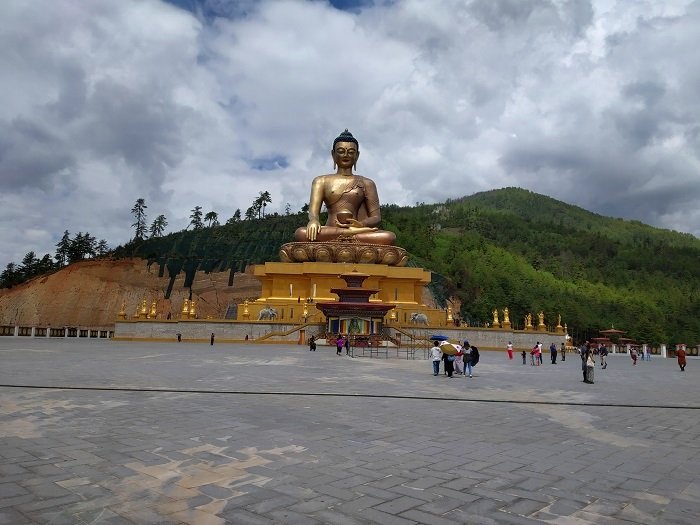 In the afternoon I had a delicious lunch with my team in a local Bhutanese traditional themed restaurant. I tried different cuisines of Bhutan and fully enjoyed it.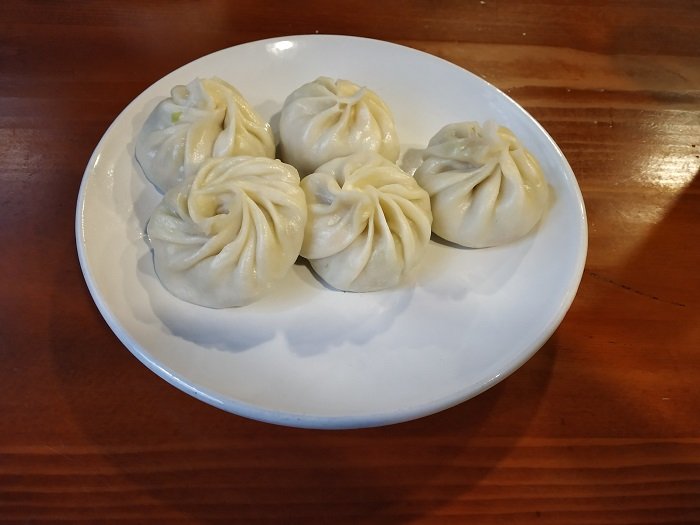 Then I visited National Library of Bhutan where there are lots of Bhutanese scripts and also the biggest book in the world.
Later I made sure to cherish views of Thimphu valley from different viewpoints. I fully enjoyed views of valley with full of rice fields, building and mountains in the background.
This evening I again spent at a restaurant cum bar with my tour guide for few drinks.
Day 03: This morning it was time to head to a new city called Punahka. I departed from my Hotel at 1000 hrs for 03 hours drive to Punakha via Dochula Pass that is at an elevation of 3100 m. I arrive in the afternoon and it was time to check-in to my charming Lobesa Hotel. This was the most gorgeous Hotel I stayed in on my Bhutan trip. The moment I checked in to my Room I was completely overwhelmed with the views of Punakha valley I had from my balcony. I could hear the sound of wind and feel the silence of valley. This made me realise how breathtaking Punakha valley is. I cherished these views for some time but soon it was time for lunch and followed by visit to Punakha Dzong.
Dzongs in Bhutanese refers to a fortress. Every district in Bhutan has at least one Dzong. Visit to Punakha Dzong was certainly one of the highlights of my trip. The 17th century majestic Dzong built at the junction of Pho Chhu and Mo Chhu Rivers. It is one of the oldest, largest and perhaps the most majestic Dzongs in Bhutan. As soon as my car approached the Dzong I could feel the majesty of Punakha Dzong visible across the River. After buying the entrance tickets one has to cross River over wooden bridge and then you reach the main entrance to Dzong. The Dzong was surrounded by lush green gardens and parks that adds to the beauty of the place. The entrance has wooden staircase to be climbed and you enter into the world of awe and amazement. The materials used in building the Dzong consisted of compacted earth, stones and timber in doors and windows. Inside the Dzong you will see administrative section, Stupa, courtyards, a Bodhi tree, central tower and monastery.
The one of attractive part of its style of architecture was adorned windows, balconies and walls. It comprises of impressive elaborate & intricate carvings.
After visiting Punakha Dzong it was time to see Punakha suspension bridge which is around 160 m – the longest in Bhutan. On the way to bridge and return I was delighted to see monks roaming around and lucky to get a picture with them.
Later it was time to return to Hotel for rest.
Day 04: This morning it was time for left over Punakha sightseeing. I once again drove past Punkaha Dzong and stopped at Riverside to start my trek to visit Khamsum Yuelley Namgyel Chorten. It was comfortable one hour uphill hike from the parking lot and trekked through hills, rice plantations and dense pine forests. On reaching Chorten I was thrilled to see the majesty of it and its surrounding. The Chorten is gorgeously placed in mountains overlooking Punakha valley.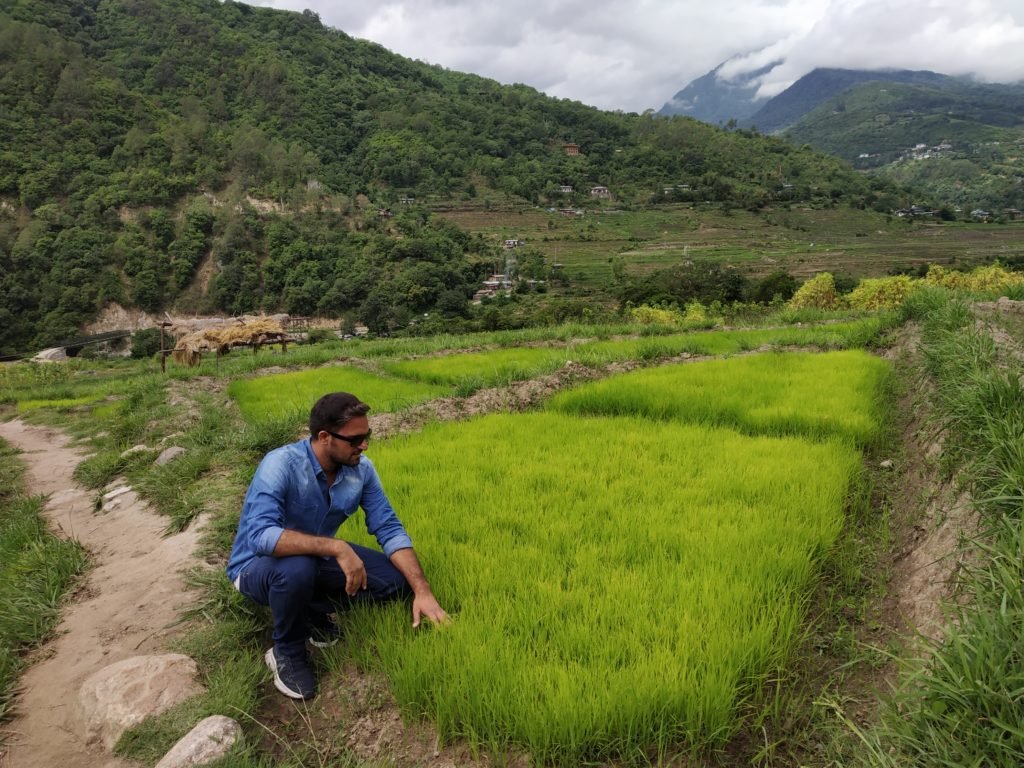 Later it was time to visit Chimi Lhakhang (Temple) which is called Temple of fertility. It was built in 1499 by Ngawng Chogyal the, 14th Drukpa Hierarch. Many childless women visit this lhakhang (Temple) and seek blessings for a child. The existing footpath to Chimi Lhakhang (Temple) passes through beautiful terraces of paddy fields. You will come across a Lobesa Village with lots of traditional houses adorned with beautiful carvings.
Then it was time for some drinks at local restaurant.
Day 05: Today it was time for a 03 hours drive to Phobjika valley. I arrived at Phobjika valley in the afternoon and checked into Odyina Hotel. The valley was quite cold and windy.
After checking-in I was too excited to visit Gangtey monastery located on a hill in Gangtey village.
It was 20 minutes scenic road drive from Phobjika valley through plantations and villages to reach Gangtey monastery. As soon as I arrived I was enchanted by the sheer beauty of this monastery. It was such a colorful monastery rightly placed on a hill giving you a feel that you have gone back in time. Monks were roaming around, caw of crows, clouds in sky and Buddhists chanting in background score made my day and it was the best thing that could happen on this trip.
I spent around one hour clicking loads of pictures and observing Monks in the main courtyard and inside monastery. It was an absolute divine experience for me and did not want to leave this place. I was really lucky to get few pictures with monks and monastery in the background. These pictures were certainly the best pictures of my trip.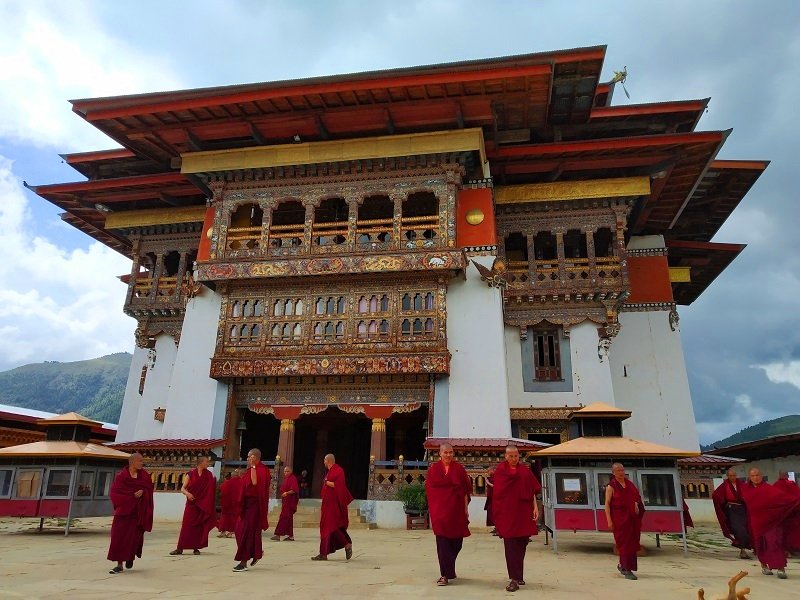 As the sun was about to set and weather started getting colder it was time to head back to valley and take rest.
Day 06: Today morning it was long 06 hours drive to Paro. I reached Paro around 1600 hrs and checked into beautiful spread out Rema Resort. Here I had River facing Rooms and could hear the sound of gushing Paro River.
In the evening I relaxed at Paro riverside and just enjoyed the views of River and mountains in the background
Day 07: Today was the most exciting day as it was time to hike Takhtsang (Tiger's Nest) monastery. It is the most famous and visited landmark in Bhutan. There are so many stories I had heard and too many pictures I had seen and thanks finally it was time to hike it. I started my trek from the base at 0900 hrs and the trek to Tiger's Nest was of 05 Km that took around 03 hours to reach the height of 3200 m where monastery is located. I would admit the trek at the start was little difficult until you reach Teahouse or Cafeteria but little comfortable after that and once you reach the first main viewpoint it's easy from there. When I reached the main view point I was completely lost and awe struck with the majesty of this monastery and had only one question – How the hell they built it on this rocky cliff side?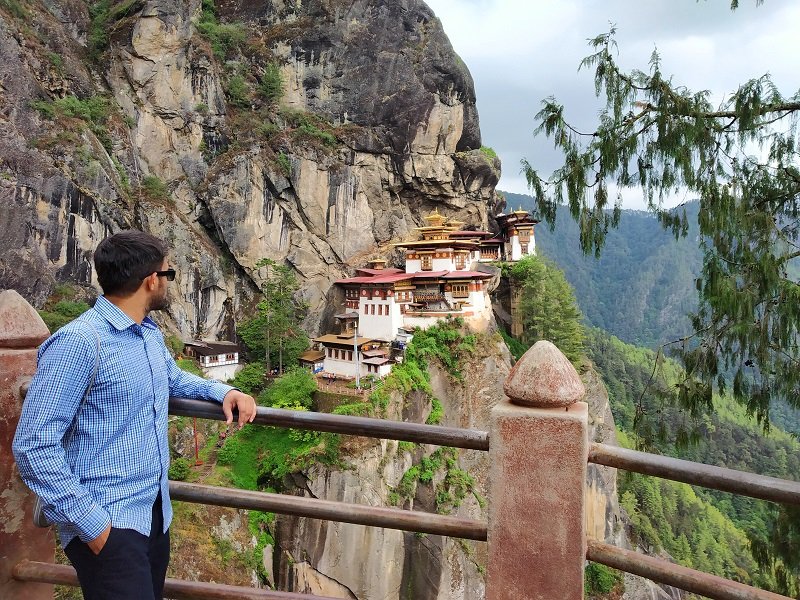 Getting inside the monastery there are several temples dedicated to Buddha and Guru Rimpoche. It is believed that Guru Rinpoche, a famous Buddhist saint, flew to Paro on the back of a tigress and meditated at Taktsang. The monastery is considered a national treasure of Bhutan.
The weather was crazy and it continuously rained till I was up there. After spending around 02 hours in monastery I decided to come down and it took me only one hour to return.
In past few years I have been lucky enough to see few of world's UNESCO heritage sites like city of Ayutthaya (in Thailand), Borobudur Temple (in Indonesia), Boudhanath Stupa (in Nepal), Ruins of Sigiriya (in Sri Lanka) and today after visiting this Tiger's Nest Monastery I don't understand how come this site is not part of UNESCO World Heritage list which is of equal cultural and historical significance. It's high time for UNESCO to enlist it.
Later I returned to Hotel and decided to take rest for the whole evening.
Day 08: Today it was time for Paro sightseeing. I started with visit to Dzongdrakha Temple. Often called as mini Taktsang, Dzongdrakha is a cliff-side temple complex on the western side of Paro valley. Local oral tradition states that when Guru Rinpoche first came to Bhutan, he came from Nepal, first landing at Drakarpo, and then Dzongdrakha before arriving at Taktsang (Tiger's Nest) farther north up the valley. Here I spent some real peaceful time inside temple and had a good interaction with a monk who is solely looking after the whole temple complex.
Later I visited National Museum of Bhutan which is really worth visiting as one will get to learn a lot about Bhutan's history, natural history, geography and philosophy.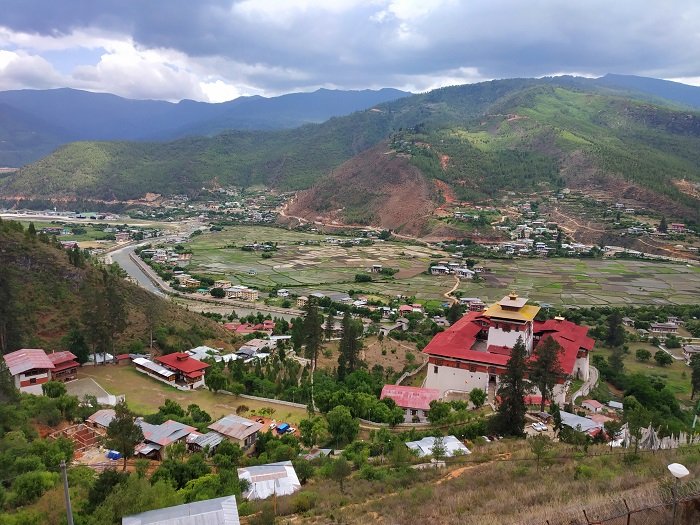 Then I visited Kichu temple which is the oldest temple in Bhutan. It is believed to be an important Himalayan Buddhist temple.
I stopped at a handicraft shop to buy some souvenirs and spent rest of the evening exploring Paro town.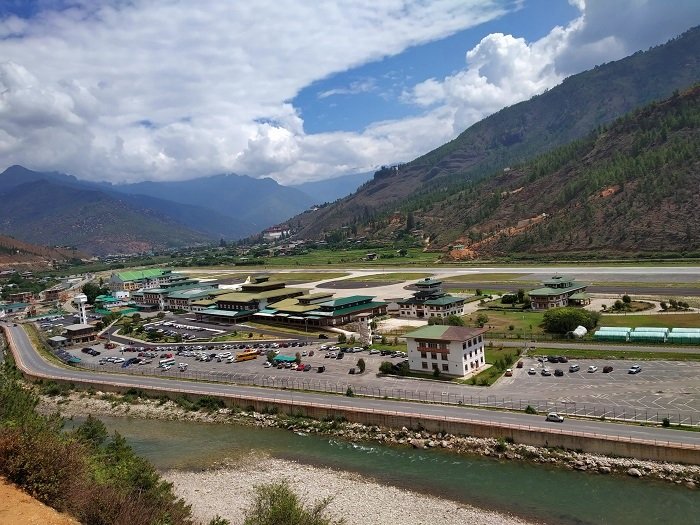 I ended my day with few drinks at a local restaurant in Paro town and thanked my wonderful tour guide Lotay who accompanied me on the whole trip and made sure I enjoy, learn and discover Bhutan to the fullest.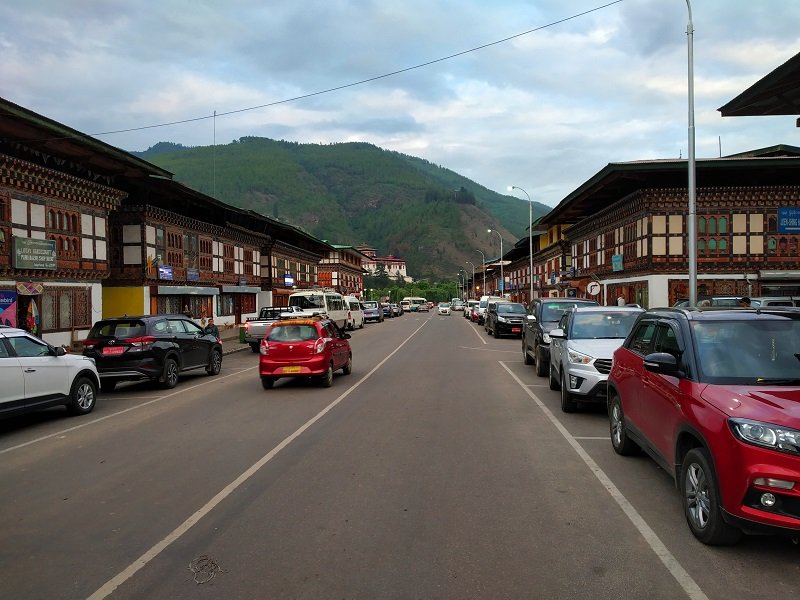 Day 09: This early morning I departed from Paro Airport back to Delhi and promised myself to return to Bhutan soon.
If you are planning a trip to Bhutan then please do not hesitate to contact us at +91 9871340295 or email us at wemusttravel@outlook.co
To see our full Album on Facebook, please click on the link below:https://www.facebook.com/hemantiger/media_set?set=a.2270479713032008&type=3