HEMANT KAUSHIK (FOUNDER & TRAVEL ENTREPRENEUR)
I am a traveler, travel entrepreneur, travel writer and photographer. I am a student with undying spirit of learning. I was lucky to spend 04 years of my life in beautiful country of New Zealand where I completed my business studies from University of Auckland. I have more than 10 years of experience in travel industry working in New Zealand & India. I have been lucky enough to travel to different parts of the world in last 10 years. Traveling to different places has given me immense joy and deep understanding of this wonderful world. After 10+ years of experience in tourism industry I decided to start my own travel company called We Must Travel to give more personal yet professional services to clients. Now I focus on expanding We Must Travel with mission to provide the best travel experience with dash of adventure to my clients.
Countries Visited: India, Nepal, Bhutan, Sri Lanka, Maldives, Myanmar, Thailand, Laos, Malaysia, Singapore, Indonesia, Australia & New Zealand.
Favourite Country: My favorite place in the world (outside India) is Indonesia. The archipelago is blessed with incredible jungles, wildlife, beaches and volcanoes. All its major Islands are studded with volcanoes and have around 120 active volcanoes. The country has significance and touch of every religion in its current time and past that makes it such a special place on Earth. I call my trip to Java Island as one of the best travel expedition I ever made.
RIYA SHARMA (SOCIAL MEDIA MANAGER)
I am a passionate traveler and so lucky to be travelling since my childhood. As a youngster I always wanted to get into travel industry so after finishing my travel studies I got my first opportunity with We Must Travel. I am a travel consultant with WMT and successfully completed 2 years. My passion and firsthand experience in travel helps in designing best itineraries for my clients. I strongly believe that everyone must take some time out to travel and see this wonderful world.
Favourite Country: My favorite place in the world is Nepal. Nepal has everything to offer for travelers; from mountains to valleys, from wildlife to spirituality and from adventure to trekking. Nepal should be a must visit destination for all passionate traveler.
ABHISHEK KUMAR (HEAD – SALES & MARKETING)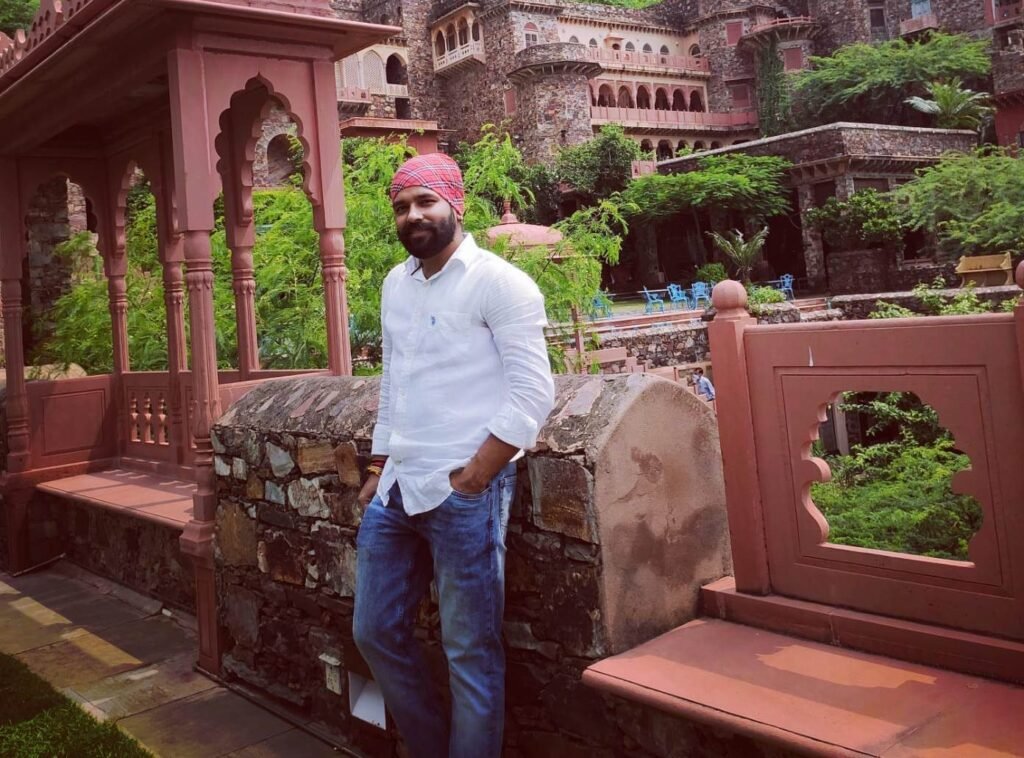 I was appointed as Director of Sales and Marketing at WMT on 02nd Feb 2021. Prior to this new venture I have 10+ years' experience in global travel, tourism and technology, with operations and client management positions at WHO, Metso Minerals, Sony India, Reliance, Orbitz Worldwide, and Travelport. I also worked as an Implant head and Sr. Travel Counsellor with American Express and Carlson Wagonlit Travel.
Travelling is oxygen to me and in past few years I have been lucky enough to travel across India and Asian countries that gave me a deeper understanding of tourism industry.
Favourite Country: My favourite destination in the world is Thailand. Thailand really fascinates me and I believe the country has so much to offer to its visitors. From pulsating culture to scenic beaches, from amazing history to exciting wildlife, from unmatchable nightlife to delicious street food. The country has everything that a traveler expects.
SHASHANK KAUSHIK (TRAVEL MANAGER)
I completed my post graduation in Travel & Tourism from IITTM in 2017. Soon after finishing my studies I was lucky to get my first break in travel industry with a INT travel company specialized in Europe. There I worked as travel consultant looking after queries & bookings for European countries.
After 03 years of experience now I have joined We Must Travel as a Travel Manager.  My in depth knowledge of Asia & Europe has helped me to grab this amazing opportunity and I am looking after Asia & Europe destinations. I have thorough knowledge and specialization in Europe that has added a new feather to the cap of WMT. I am so happy to be part of WMT team and fully committed to help our company grow by leaps and bounds.
Favourite Country: My favourite country in the world is Czech Republic. I am in love with its capital city Prague since the first time I read about it. The city is famous for its art, architecture, night life, Bohemian style monuments, outdoor restaurants, squares, Riverfronts, churches and bars. Its a paradise for bachelors and party lovers.
MANOJ GIRI (CONTENT WRITER)
I joined WMT as a Reservations Manager in 2019 and so excited to be part of this travel company. I completed my travel studies from University of Delhi in 2010 and its been almost 09 years in travel industry working with different travel companies across India. Now with my decade of experience I devote myself in this new start up and looking after files for Asia and Europe.
Travelling is my passion and in past few years I have lucky enough to travel across India and Asian countries that has given me upper hand in travel business.
Favourite Place: My favourite destination is Island of Bali where I was lucky to go for my honeymoon. Its such an amazing Resort Island that has everything for honeymooners. From high rise volcanoes to pristine beaches, from dense jungles to lush green plantations, from its unique culture to essence of Hinduism religion. The Island has everything that a traveler can imagine of.